Comedy Fitness Show | Black Box Theatre
SUCQ presents the Comedy Fitness Show! 
As part of our National Sports Day activities, we welcome all Doha residents to a night of fitness through laughter. 
Studies have shown that the best form of exercise on the 24th of February is laughing. Where better to do that than at the extremely hilarous Stand Up Comedy Qatar comedy show. 
Once again, we will will have a great line up of comedians, including Egyptian, Qatari, Iraqi, South African, American, Lebanese, Indian, Pakistani, Jordanian and Hungarian acts! 
**Register for your tickets here**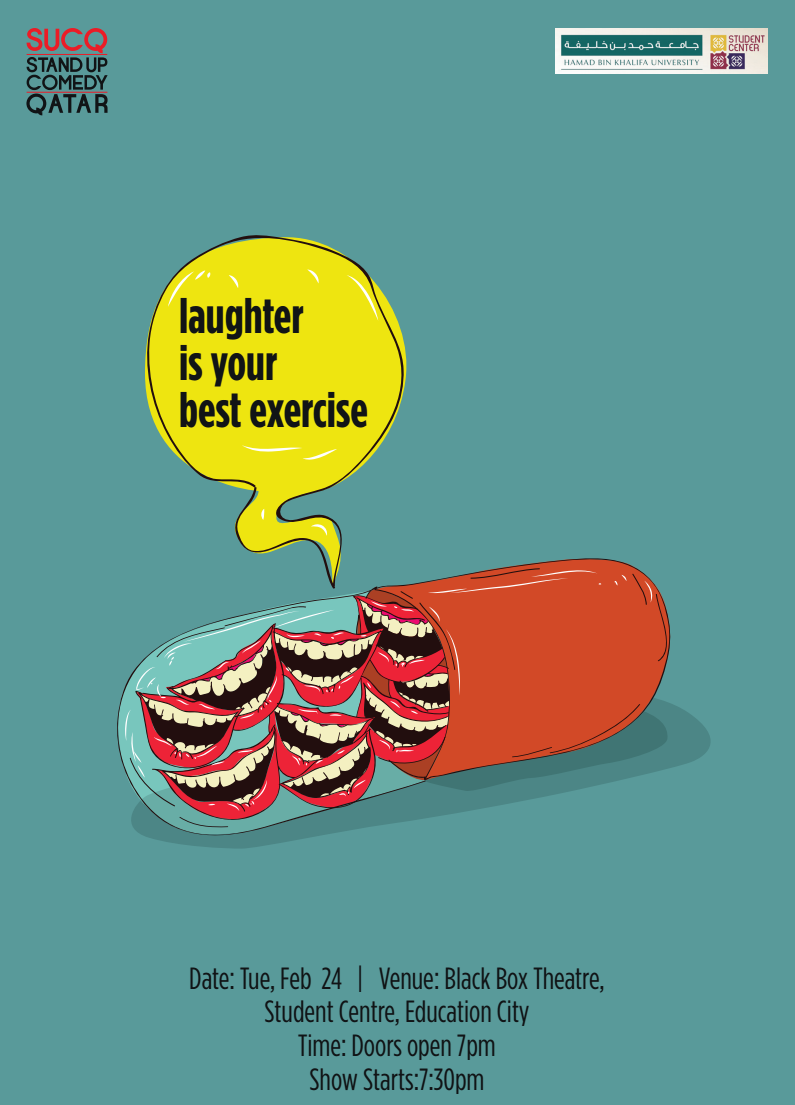 WANT TO PERFORM? Tweet Bilal and let him know: @HalalComedy