I am a worried expat, get me out of here !!!
Just heading down Al Waab street away from Villagio on the way to do a school pick up. Lights ahead flashing green, then amber, I slow down and eventually I stop. I look up to the rear view mirror, I see a white car behind me coming fast, flashing his lights, I am scared and ready for the crash. But he swerves last minute to the next lane and hit a pick up, also stopped at the lights ………………………. Close call, see pic.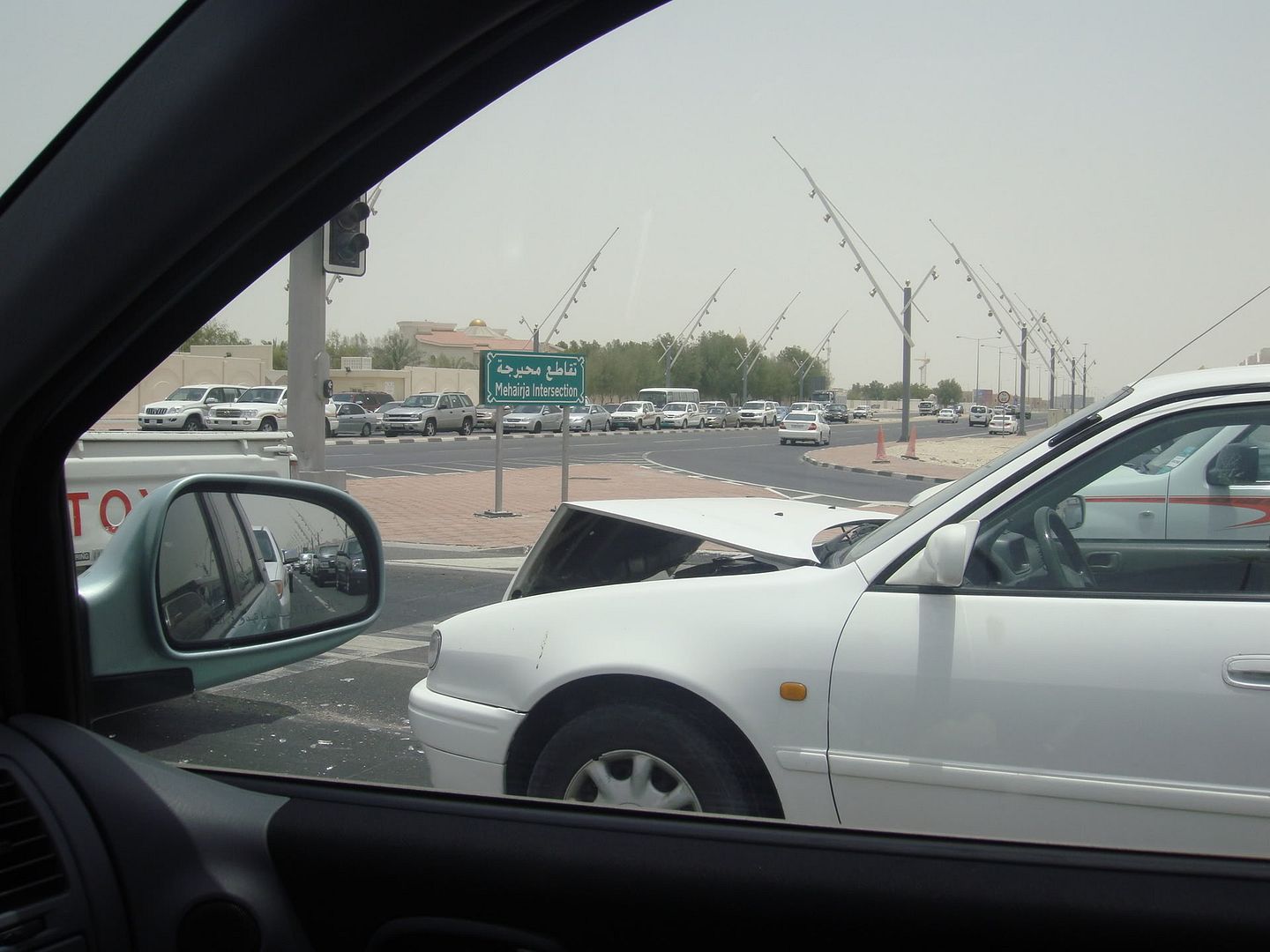 My friend in the passenger seat took the photo, she shaking with fright but she still managed to take the shot.
I'm a worried expat, get me out of here!!!
Sorry if you rather cook eggs than read this, just relaying another true story from the streets of Qatar.